Mental health isn't one dimensional.
Why should measuring it be?
The key to mental wellbeing starts
with personalized assessment and care.
M3 provides tools for screening and monitoring
a wide range of mental health conditions.
Assess mental health
early and thoroughly
Most mental health screens detect one condition at a time, typically just depression.

This single-condition approach results in under-recognition and misdiagnosis of many other common conditions, like anxiety, bipolar disorder, PTSD and more.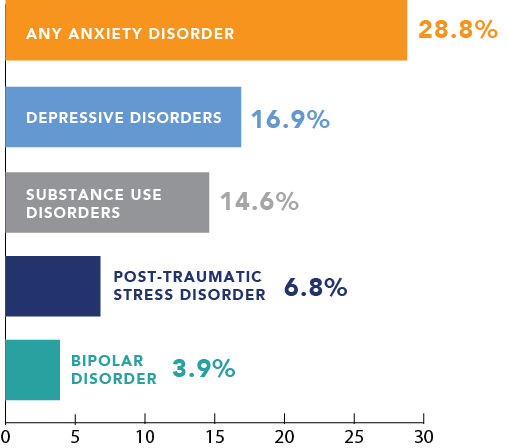 M3 Checklist:
The multi-condition assessment tool.

Nationally-recognized, peer-reviewed, and clinically validated,
M3 Checklist measures and scores a patient's mood and
anxiety symptoms. Patients take the assessment on any
web enabled device -- even during doctor visits.
Clinicians receive clear results that measure and
monitor patients for the best possible care.



Empower personalized care
The M3 Checklist creates a symptom profile that helps primary care
providers and other clinicians focus on appropriate treatments.
Over time, repeat assessments are used to track an individual
longitudinally and monitor treatment effectiveness, and the data
collected can be used for outcomes based quality measures.